Where billions of dollars flow, deceptive actors follow. And nowhere does deception run deeper than how health insurers lure seniors into Medicare Advantage plans—only to leave many retirees struggling to cover their out-of-pocket requirements when their incomes are their lowest.
Now that we are in the middle of the annual enrollment period for 2023 Medicare Advantage plans, we can't turn on the TV or, if we're seniors, open the mailbox without seeing the ads and flyers. "Free" health insurance. "Zero co-pay" plans and "add money back into your Social Security check!" To fixed income seniors, these offerings sound like a godsend, especially when some of America's well-known actors are delivering the message. And insurers' printed materials are often designed to look as if they came from the U.S. government.
Unfortunately, these plan offerings can quickly turn into a nightmare.
Medicare Advantage is a health insurance program in which private health insurers are reimbursed generously by the federal government for providing insurance coverage, sometimes with additional benefits, to retired Americans. This incentivizes insurers to sign up as many elderly folks as they can. While many Medicare Advantage plans provide some coverage for dental, vision and hearing and discounts on gym memberships, their ads obscure the often-life-threatening restrictions and bank-account draining demands that are common in Medicare Advantage plans.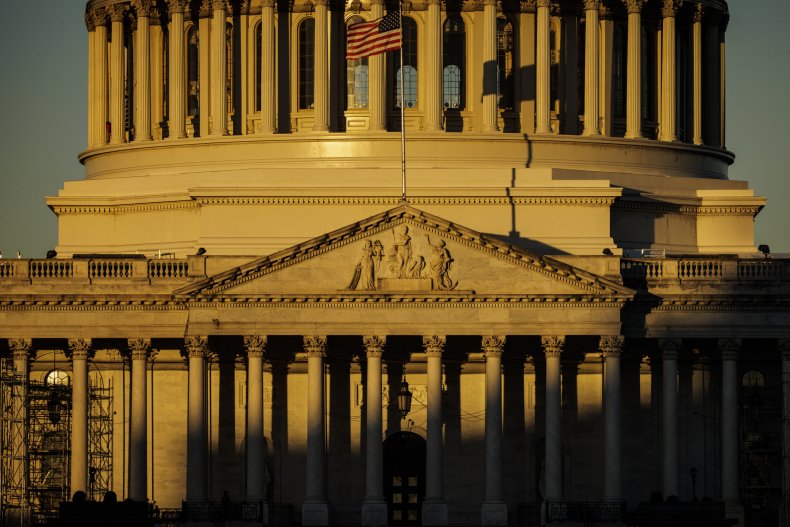 The devil truly is in the details when it comes to many Medicare Advantage plans. What seniors never see or hear in the ads is that unlike traditional Medicare, most Medicare Advantage plans require doctors and hospitals to get approval in advance in many cases before treating their patients—or even prescribing certain medications. The process to get an MRI approved for a frozen shoulder or knee arthritis can take weeks, if not months. Such "prior authorization" requirements are exceedingly rare in traditional Medicare.
The bombardment of ads, letters, and brochures also don't tell you that Medicare Advantage plans, like most private insurance plans, typically have limited—and often inadequate—networks of doctors and hospitals. By contrast, almost all healthcare providers participate in the traditional Medicare program, which doesn't even have "networks."
What happens when seniors need care beyond a wellness check-up or lunch delivery? Some networks are so limited that seniors must pay hundreds or thousands of dollars if they travel out of state or need more substantive care. Because networks are usually confined to specific geographic areas, seniors can end up on the hook for the entire bill.
For older Americans who need skilled nursing or rehabilitation, which many seniors do at some point, their options are extremely limited. Studies have shown that many Medicare Advantage plans have limited skilled nursing and rehab facilities that are in-network. That's why so many seniors who need those services, especially late in life, leave their Medicare Advantage plans to go back into traditional Medicare because of its unrestricted access to almost all doctors and hospitals facilities in the country, even though buying a Medicare supplement policy to cover out-of-pocket costs at that point in their lives can be extremely expensive.
Insurers' marketing practices take advantage of an aging American population, which consists of tens of millions of seniors who lack home internet access and the ability to compare plans. The Kaiser Family Foundation found that 70 percent of Medicare Advantage enrollees did not compare coverage before they enrolled.
The federal government is not blind to these problems. Earlier this year, the Centers for Medicare and Medicaid Services (CMS) came close to implementing a rule that would have confirmed the truth: one in four Medicare Advantage plans are being falsely advertised. The agency decided to postpone issuance of the rule, although it did send a memo to insurers in October expressing concern about their marketing practices and ads that contain "confusing, misleading or inaccurate" information. Starting Jan. 1, 2023, insurers will have to submit their ads and marketing materials to CMS for review and approval.
The private health insurance market, like the kind of coverage people get through their employer, doesn't see anywhere near the level of marketing that Medicare Advantage does. Why? Because many Medicare Advantage insurers have learned how to maximize revenue by claiming their enrollees are sicker than they really are. So they are effectively scamming everyone—from the federal government to taxpayers to seniors. To keep the federal dollars flowing, insurers donate millions of dollars to Congressional candidates and spend even more on lobbying. That goes a long way toward explaining why every year hundreds of members of Congress sign on to an industry-generated letter expressing support for the Medicare Advantage program. This despite numerous reports and studies over the years that document how insurers have rigged the program to get billions more dollars from taxpayers unlawfully.
In June of this year, the House Committee on Energy and Commerce held an oversight hearing on Medicare Advantage plans. The findings were shocking. Witnesses from MedPAC confirmed that Medicare Advantage plans were "upcoding," making seniors seem sicker than they are just to pocket the extra payments from the federal government. The report showed that in just one year, upcoding accounted for $12 billion in additional payments to Medicare Advantage plans, which would not have been made if the enrollees had remained in traditional Medicare. Meanwhile, these same Medicare Advantage plans deny coverage and use delay tactics to prevent seniors from accessing much-needed care.
One thing is for sure: Seniors deserve comprehensive health care, not to be bombarded and scammed. Insurers are not hurting for money, least of all to market their Medicare Advantage plans. They all reported record profits in 2021, during a global pandemic. It is long past time for Congress and CMS to clean up what has become many insurers' biggest cash cow.
Schakowsky represents Illinois's 9th congressional district; Potter is president of the Center for Health & Democracy and a former Cigna vice president.
The views expressed in this article are the writers' own.